VINHOMES CENTRAL PARK FOR RENT | APARTMENT: 1-2-3-4 BEDROOM | GOOD PRICE MONTH #5/2021
Thông Tin Căn Hộ
Vinhomes Central Park For Rent
Apartment : 1-2-3-4 Bedroom
– 1 Bedroom (50,5 – 54 sqm):

650 – 750$

/month
– 2 Bedrooms (68,5 – 88 sqm):

850 – 1000$

/month
– 3 Bedrooms (94 – 145 sqm):

1200 – 2000$

/month
– 4 Bedrooms (155 – 188 sqm):

1700 – 3500$

/month
Vinhomes Serviced Residence:
Management fee: 19.000 vnđ /sqm

motorbike parking fee: 170.000 vnđ /sqm

car parking fees: 1.430.000 vnđ /sqm
Special: Using public service items for free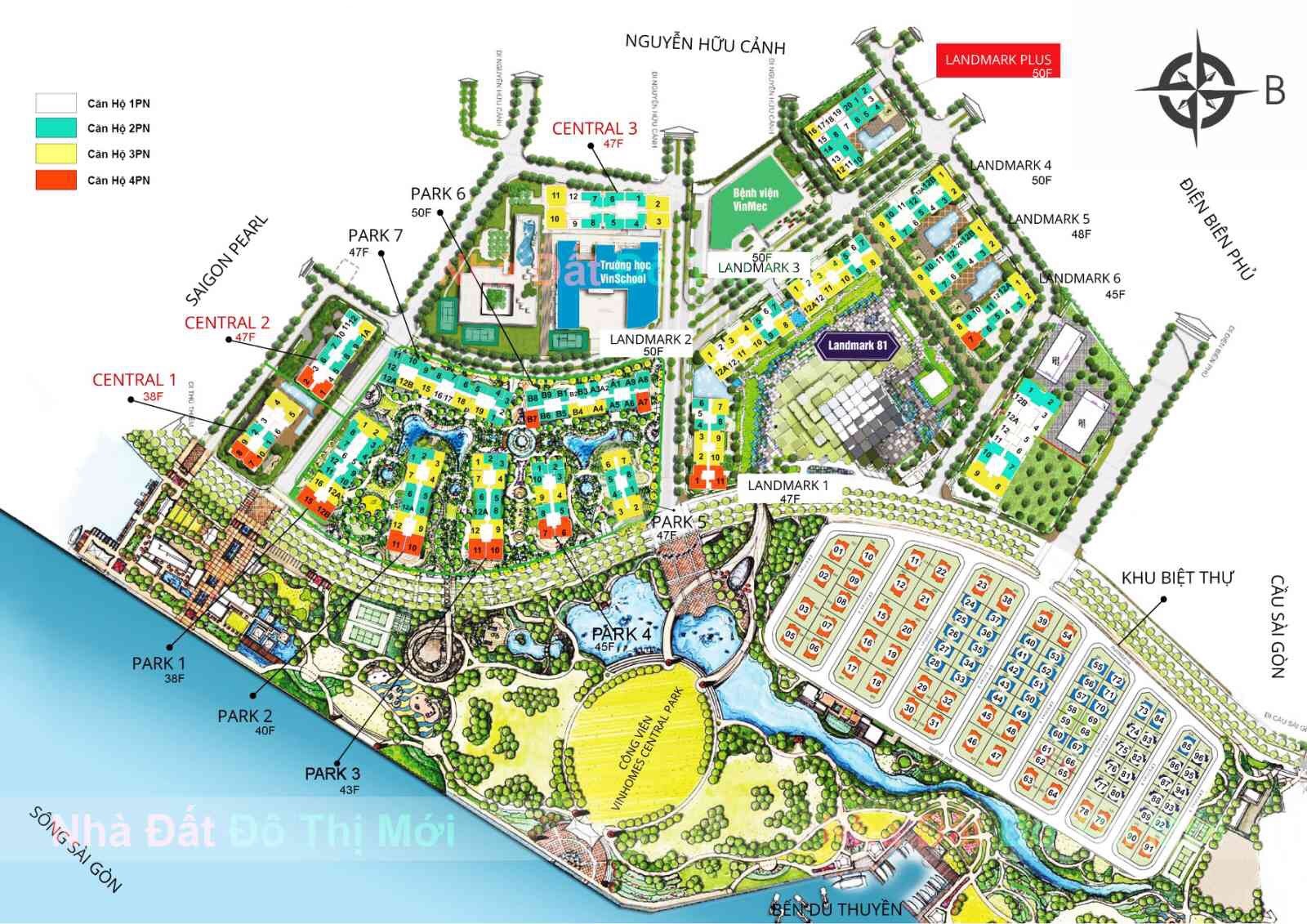 Location of Vinhomes Central Park?
Vinhomes Central Park apartment for rent at 720A Dien Bien Phu, Ward 22, Binh Thanh District, Ho Chi Minh City is located in the heart of the city, designed in a modern style, suitable for those who love bustling life. and active in Saigon. To meet the scale of the entire Vinhomes Central Park project owned by Vingroup, the services are also fully designed for all living, entertainment, sports and health needs for residents.
Vinhomes Central Park apartment for rent with many choices from apartments: 1-2-3-4 bedrooms, office apartments (Officetel). Vinhomes Central Park apartment for rent with full papers. Contact: 0908132054.
Vinhomes Central Park apartment for rent has a total area of ​​up to: 43 hectares, including utilities and separate villas Vinhomes Central Park. Big park 14ha. Total construction of 18 buildings is divided into 3 main subdivisions:
Vinhomes Central Park – The Central: Central 1, Central 2, Central 3.
Vinhomes Central Park – The Park: Park 1 , Park 2 , Park 3 , Park 4 , Park 5 , Park 6 , Park 7.
Vinhomes Central Park – The Landmark: Landmark 1 , Landmark 2 , Landmark 3,  Landmark 4 , Landmark 5 , Landmark 6 , Landmark Plus , Landmark 81.
Each subdivision has a different value. Therefore, the rental and transfer price depends on the area, view and interior. Customers can experience Vinhomes Central Park rental apartments by day here to experience before long-term rental (1 year) or buy Vinhomes Central Park apartment is the place where "AN ESTABLISHMENT"
Vinhomes Serviced Residences:
– Isolated area (except shophouse)
– Trade Center & Landmark 81
– Lobby.
– Panorama elevator
– Smart car cellar.
– Community activities house.
– Outdoor swimming pool and green trees in apartment clusters.
– Outdoor sports court system (mini football field, tennis court, basketball court).
– Gym room.
– Luxurious lounge lounge.
– 14ha park.
– Vinschool school.
– Vinmec Hospital.
– Security and surveillance camera system 24/7.
Vinhomes Sales Department:
– Provide the fastest cart, the best price with the right customers' needs
– Choosing suitable apartments in feng shui direction and area for customers
– Declaring temporary absence at the apartment
– Support for children to enroll at Vinschool
– Support for registration of necessary services for customers
– Support to issue VAT invoices (if any)
– Immediately deal with gas problems arising for customers.
– Always pay attention to the use of the apartment.
---
Airbnb Vinhomes Central Park
1 Bedroom : 

55 – 60

$ /day
2 Bedrooms:

70 – 80

$ /day
3 Bedrooms:

90 – 110

$ /day
4 Bedrooms:

200 – 250

$ /day
---
Contact Info:
Sunrise Land Real Estate Service Company Limited
Address: Landmark 1, Vinhomes Central Park, 720A Dien Bien Phu, Ward 22, Binh Thanh District, HCMC
Hotline: 0908132054 (Mr.'s)
Mail: vinahouse.vinhomes@gmail.com
Website: Vinhomeshcmc.vn