Vinhomes Golden River For Rent
Apartment rental price 1-2-3-4 bedrooms
1 Bedroom (49 – 51 sqm):

700 – 900

USD/month
2 Bedroom (69 – 86 sqm):

1.100 – 1.400

USD/month
3 Bedroom (99 – 121 sqm):

1.600 – 2.500

USD/month
4 Bedroom (158 – 161 sqm):

3.200 – 4.000

USD/month
All Vinhomes Golden River apartments for rent have a balcony and are fully equipped with high-class essential equipment from Low-E glass 2 layers against ultraviolet rays, German Bosch kitchen system…Developed Developed by Vingroup.
Location Vinhomes Golden River?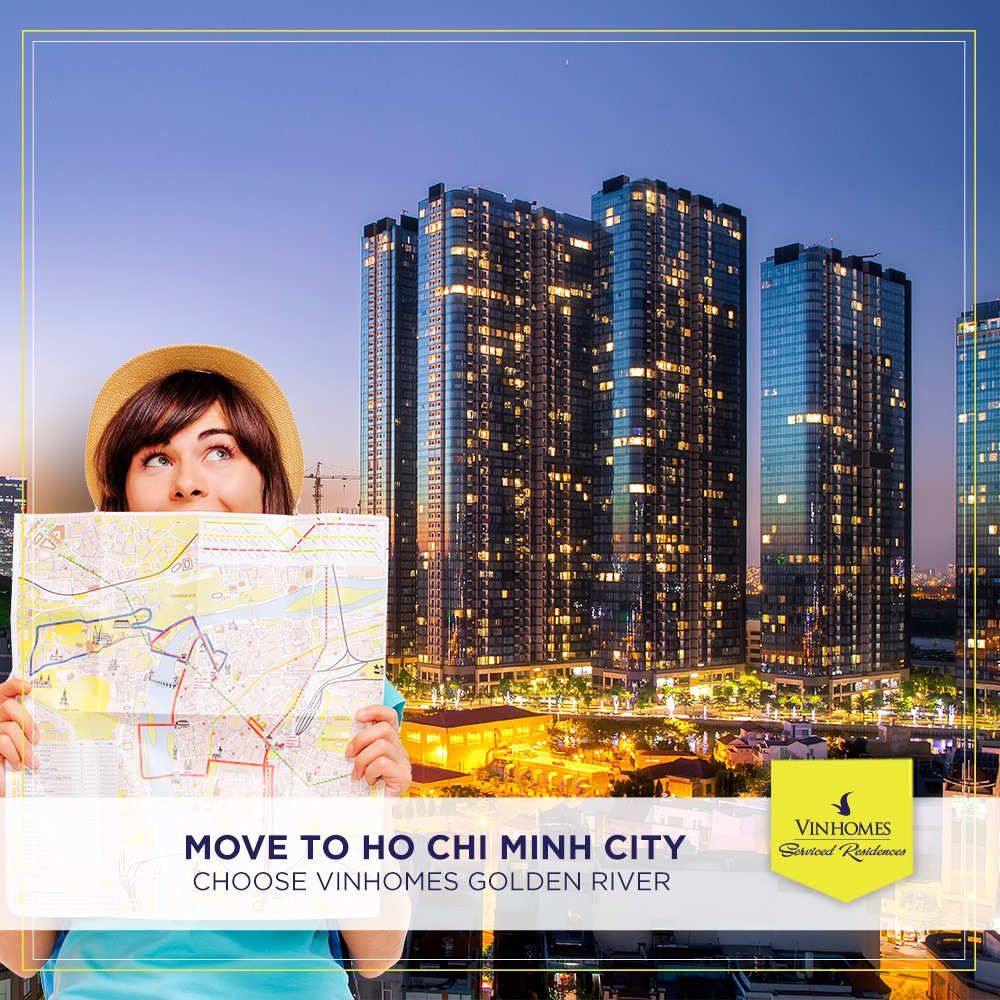 As the only project owning a prime location in the heart of Saigon, the corner of the intersection of Ton Duc Thang, Nguyen Huu Canh, District 1, adjacent to the Saigon River, directly looking at Thu Thiem urban area in District 2
Along with Vinhomes Central Park, Vinhomes Golden River is the only project that owns 3 types of traffic:
Road: located right in front of 2 prime roads in District 1, Nguyen Huu Canh and Ton Duc Thang streets.

Railway: The project is close to stop 4 of Metro line 1 Ben Thanh

Waterway: With its location along the Saigon River, it will be convenient for traveling by yacht.
Others may rush in the morning, but not for tenants at Vinhomes Golden River.

 Others may rush in the morning, but not for tenants at Vinhomes Golden River.


 It is a commitment when you live in Vinhomes Golden River. With a prime location in the center of District 1, tenants are completely relaxed in commuting, because: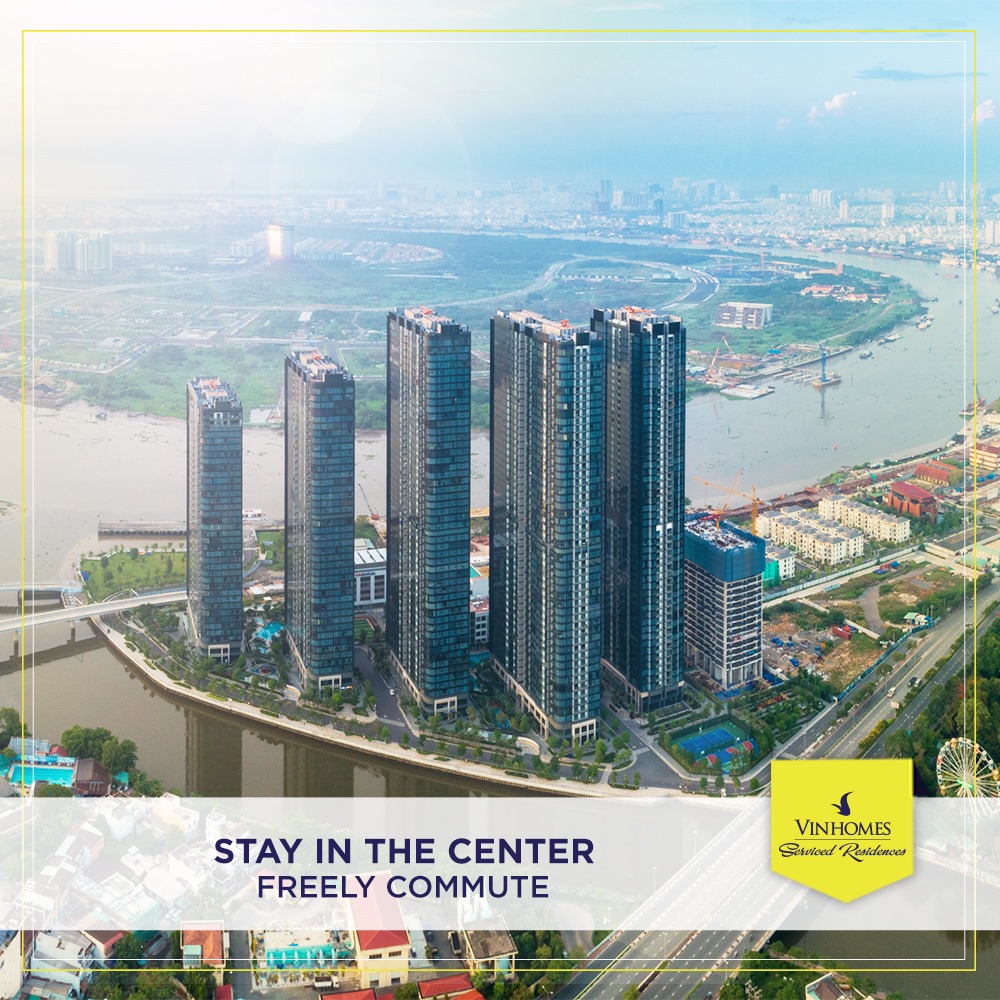 ▶️ It takes only 3 minutes to amble to Le Thanh Ton Street, the Korean – Japanese downtown area
▶️ It takes only 5 minutes to walk to Ton Duc Thang Street and Le Duan Street, the location of many office towers of major companies.
▶️ 5 minutes by taxi or motorbike to the central streets of District 1: Dong Khoi, Dong Du, Nguyen Hue pedestrian street with the most lively area for restaurants, bars, and entertainment places in Ho Chi Minh city.
▶️ Quickly commute to Vinmec International Hospital, Vinhomes Central Park urban area through Nguyen Huu Canh street.
▶️ If there could not be more than 24 hours a day, choose solutions that save you time. Discover Vinhomes Golden River now!
Are you looking for a place to experience the vibrant city life with a 5-star standard in Ho Chi Minh City?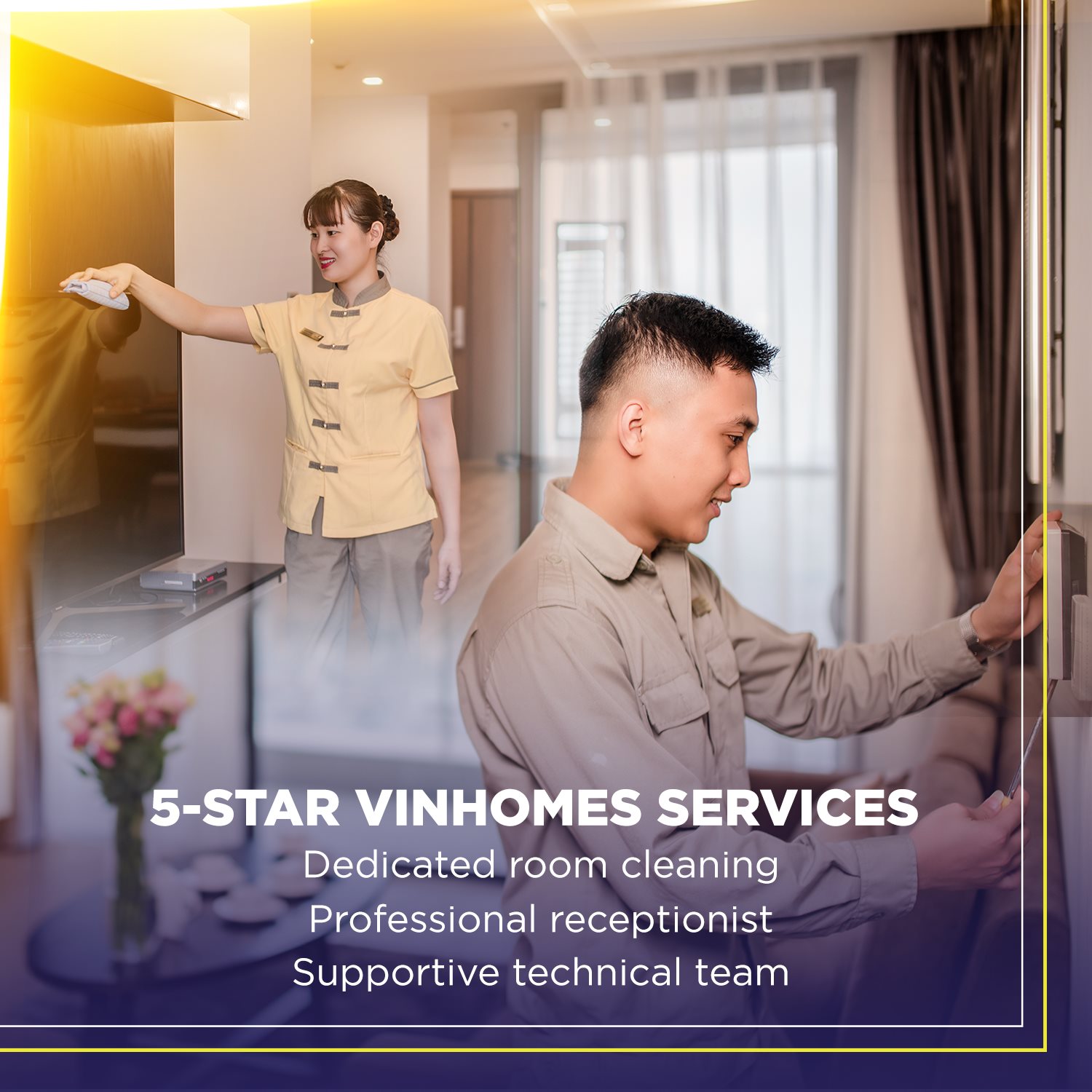 Or a child-friendly place to live with your family in your long-term business in Ho Chi Minh City?
Among thousands of existing apartments, Vinhomes Golden River will always be a right and perfect choice, satisfying all the needs of every demanding tenant.
💎 A right choice because Vinhomes Golden River is a luxury apartment complex located in the heart of District 1 with a beautiful view of the romantic Saigon River. Also from here, it only takes you 5 minutes to move to office buildings, entertainment and tourist centers – the symbol of the city.
💎 A perfect choice because Vinhomes Golden River has 1 to 3-bedroom apartments, suitable for tenants living alone or with family. The interior of the apartment comes from all famous brands, giving you a luxurious experience similar to a 5-star hotel.
ENJOY THE OPENING SPACE FROM THE WINDOWS AT VINHOMES GOLDEN RIVER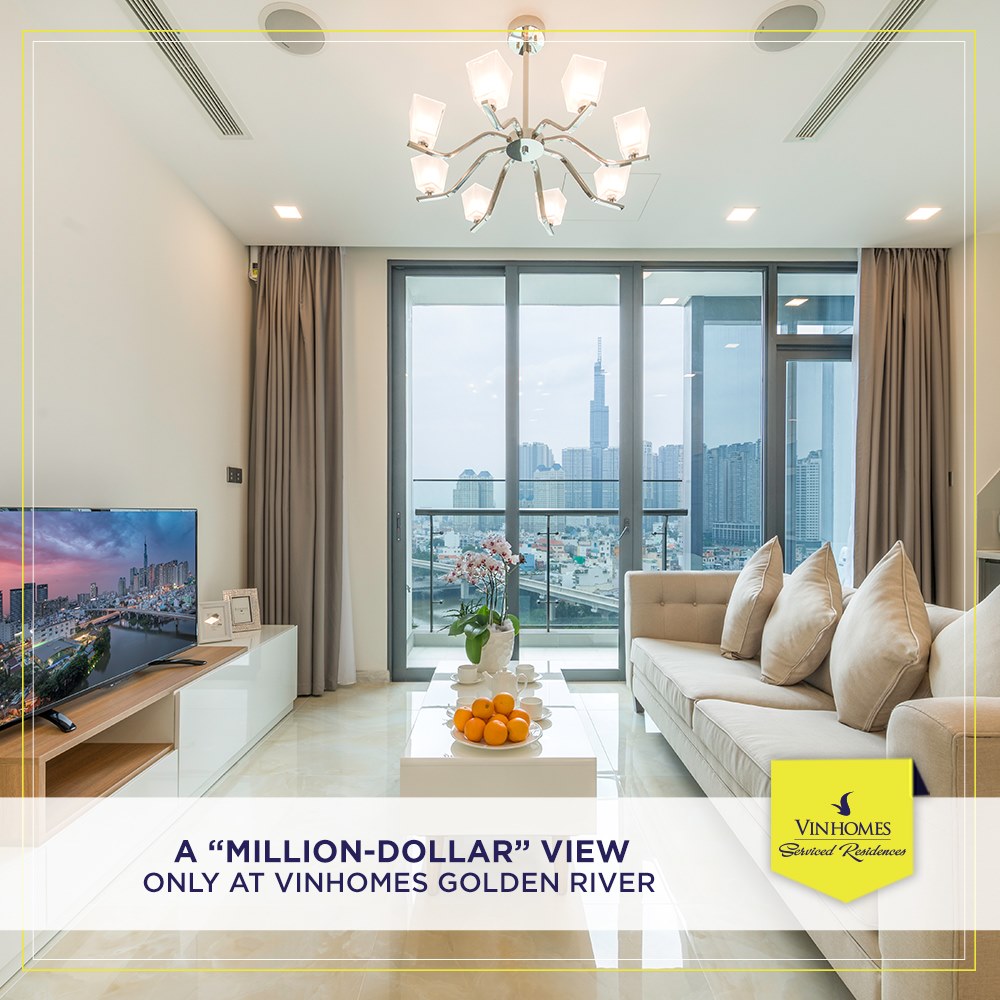 ✨European and American tenants love a romantic atmosphere while immersing into the sunset and "chilling out" in a tranquil, spacious space. Do you know where to find an apartment that meets this need in Ho Chi Minh city?
✨That definitely is Vinhomes Golden River with the stunning view towards Saigon River. Especially, to bring tenants a panoramic vision of the outside, the apartments are equipped with floor-to-ceiling Low-E glass system, hoping that our resident can enjoy their privilege of experiencing the most poetic and fantastic views from the windows of Vinhomes Golden River.
Vinhomes Serviced Residences:
Basic service package (Applicable for contracts from 12 months to less than 24 months)
🔸With this service package, tenants no longer have to worry about internet bills, or monthly electricity and water bills.
🔸Applied for one to four-bedroom apartments
🔸Promotional service package includes: one water dispensers, four 19-liter water bottles, cable TV, Internet, electricity / water limitation depending on each type of apartment.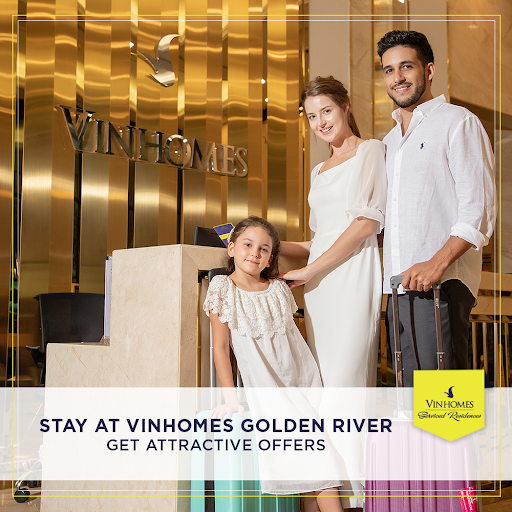 Room cleaning service package (Applicable for contracts from one month upwards)
🔸This offer helps tenants minimize the cleaning time and still keep a clean and tidy living space for apartments from one to four bedrooms. With 12 times professional room cleaning according to Vinhomes standard, tenants will save more time to relax and enjoy the life in a luxurious and comfortable space.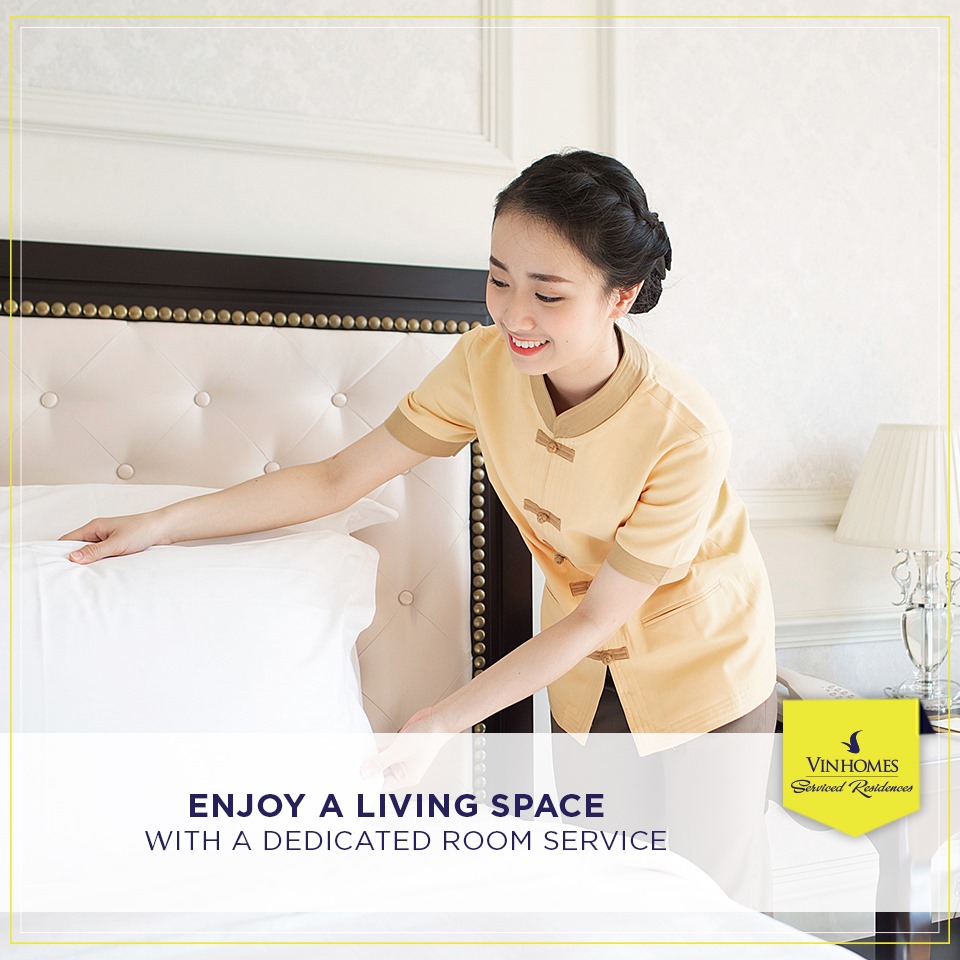 Contact and book an appointment with us now!
Contact Info Vinhomes Golden River:
☎️Hotline: +84 90 8132 054
📩Mail: vinahouse.vinhomes@gmail.com
🌐Website: Vinhomeshcmc.vn